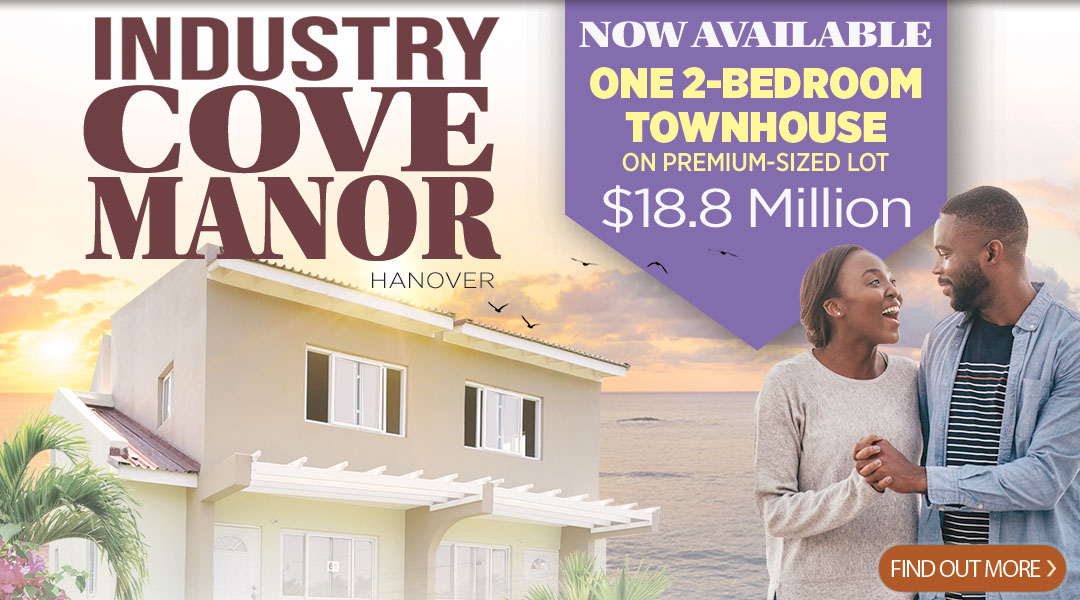 NOW AVAILABLE:
One 2-bedroom townhouse
Industry Cove Manor
Hanover
Located off the coast road from Green Island to Lucea, Industry Cove Manor is a cozy and discrete cluster of townhouses, with a dedicated beach park and easy access to major towns in Hanover & St. James.
Selling price: $18,800,000
Townhouse Features:
Premium lot size - 663.17 sq.m. (7,138.3 sq.ft.)
Entry porch and rear patio
Ceramic wall and floor tiles
Solid surface countertops
Who may apply:
To purchase this townhouse, you must:
be a National Housing Trust (NHT) contributor, whether local or overseas
be between 18 and 70 years old
have made at least 52 weekly NHT contributions of which 13 must have been made in the last 26 weeks, immediately before the date of the application
be a non-homeowner
never accessed a loan from the NHT
Lot # 50
Financing:
The National Housing Trust (NHT), will lend up to $13 million to two qualified co-applicants or $6.5 million to a single applicant, towards the purchase.
Applicants must be able to fund the difference between the NHT loan and the selling price.
How to apply
Send an e-mail to properties@nht.gov.jm expressing your interest and stating:
your name and contact information (address, e-mail and phone)
NIS number & TRN
gross weekly/monthly income
Apply as of Monday, February 15, 2022
This offer remains open until the unit is sold.