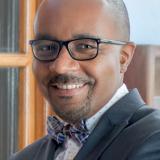 Mr. Lennox Channer (Jr.) is the Group Vice President of Accounting at Jamaica Broilers Group Limited. He has also served in senior management positions at NCB, Digicel and Caribbean Bottlers (Jamaica) Limited. He is a Fellow of both the Association of Chartered Certified Accountants and the Institute of Chartered Accountants of Jamaica.

Mr. Channer is the former Chairman of NHT's Audit Committee and currently, serves as a member on JAMPRO's Finance and Procurement Sub-Committee.
A Munro College old boy, Mr. Channer was a 2002 Fulbright Scholar. He holds a BSC. in Actuarial Sciences from the UWI and an MSC. in Decision and Information Sciences from the University of Florida.