Residents of the Ruthven Towers development and National Housing Trust, NHT staff joined efforts on Labour Day, May 23, 2023 at the Women's Centre of Jamaica Foundation on Trafalgar Road in St. Andrew. The group of approximately 50 volunteers participated in several activities including tilling the soil for a vegetable garden as well as giving the nursery at the facility a much needed facelift with a fresh coat of paint.
The project was organised by the Ruthven Towers Outreach Programme. Coordinator for the programme Shannon Fairweather, said doing work with the community was one of the first projects identified by Ruthven Towers homeowners.
"When you look over from Ruthven you see the Centre and that's one of the reasons why we chose this location to do our project. We also did our site visit and saw the need," she explained.
On Labour Day, in keeping with the national theme, "Plant a Tree for Life – Promoting Climate Change Mitigation, Food Security and Road Safety"; trees were planted at the Trafalgar Road location in addition to painting, and cultivating a vegetable garden.
Miss Fairweather added that this is not just a one-off project but the community is building a relationship with the Centre and the new moms who rely on the facility and its services.
"At our Tree Lighting Ceremony in December, we invited them over and we made a presentation of donations. The Outreach Committee has also identified other projects that we will be doing throughout the year to meet the needs they may have" she said.
Donations continue to come in from homeowners for the Centre and while all residents were not able to be physically present for the Labour Day project, money was donated to the day's activities.
The Women's Centre of Jamaica Foundation, was established in response to the high level of teenage pregnancy experienced by the country. It carries out its work through seven main centres and 11 outreach stations, islandwide with a focus on education, training and developmental counselling.
Latoya Rattray-Ellis, Public Relations and Communications Manager at the Women's Centre of Jamaica Foundation was grateful to the Ruthven Towers residents and the NHT for choosing their location.
"We are proud, we are ecstatic. We now have a vegetable garden that will help our young ladies to get their fresh vegetables right here from our garden for themselves and their babies and we want to expand this project in the future to look at urban farming and how our girls can use that as an avenue for another source of income through farming" she said.
Meanwhile, Senior General Manager for Customer Relations Management at the NHT, Dr. Lanie Oakley-Williams, said the NHT understands the importance of being responsive to the needs of the broader community in which NHT projects are developed. She pointed out that NHT staff were involved in projects across all parishes for Labour Day.
"We believe that we should not just build houses, but we should build communities and to the extent that our communities have Labour Day projects, we partner with them" she added. Much like the Ruthven Towers Outreach Programme, Dr. Oakley-Williams said consideration will be given to bringing more NHT staff on board to create a long term relationship with the Centre through other areas of assistance.
-30-
Contact:
Corporate Communications & Marketing Department.
National Housing Trust 4 Park Blvd
Kingston 5
Phone: 876-929-6500
corporatecommunications@nht.gov.jm www.nht.gov.jm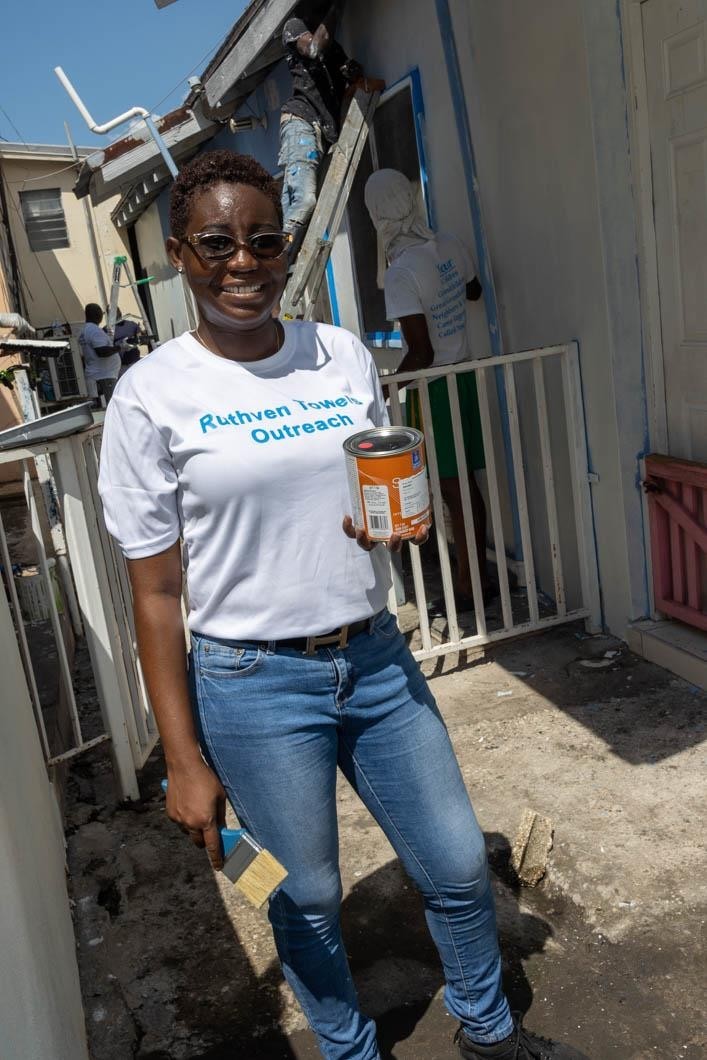 Shannon Fairweather, Coordinator for the Ruthven Towers Outreach Programme, was all smiles before lending a helping hand to paint the nursery.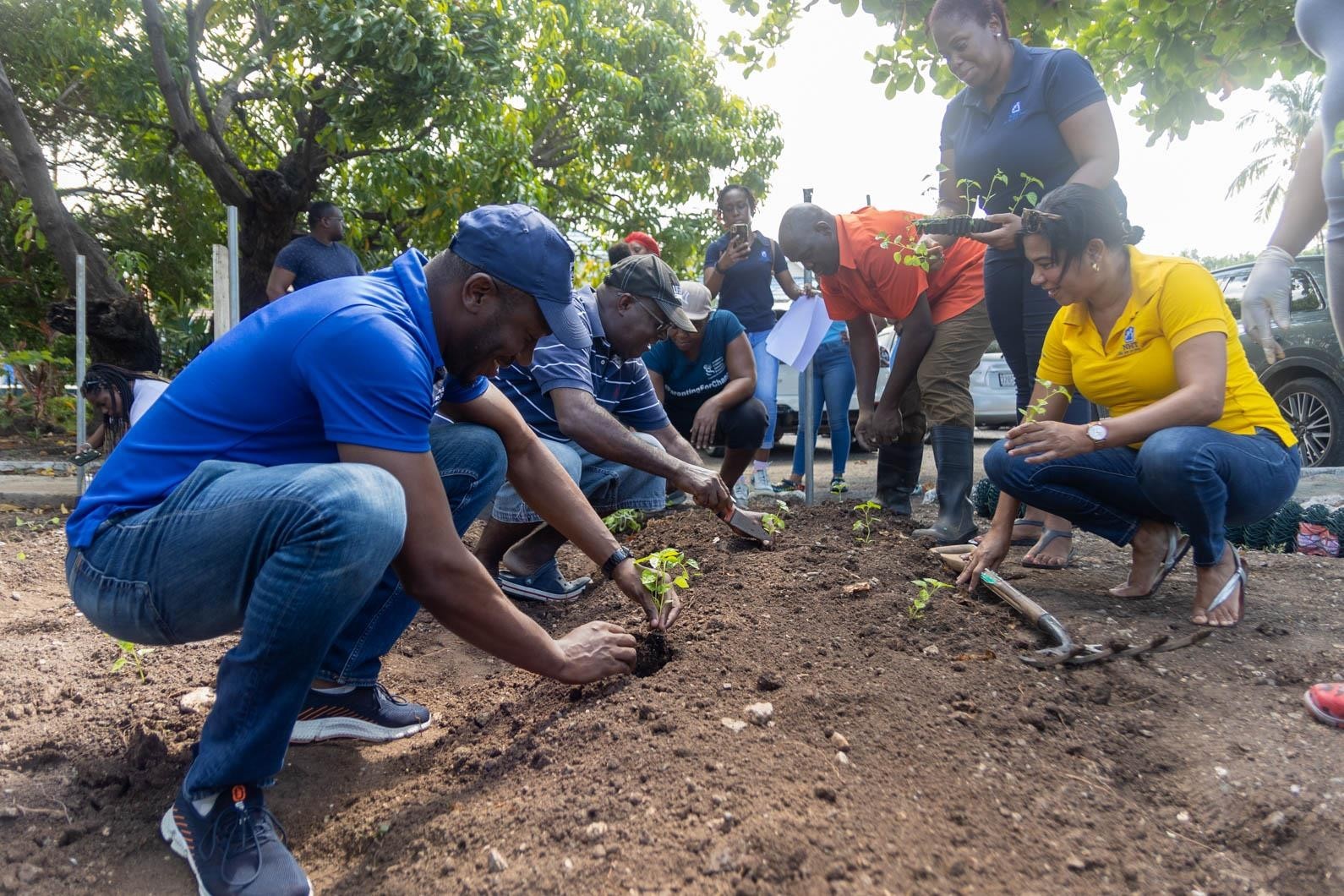 In alignment with this year's theme, volunteers got their hands dirty planting vegetation in the garden.
Leading the activity are the NHT's Assistant General Manager, Corporate Communications and Public Affairs, Dwayne Berbick (left), Senior General Manager, Customer Relations Management Division, Dr. Lainie-Marie Oakley-Williams (right) and Social Development Manager, Wendy-Jo Williams (second right).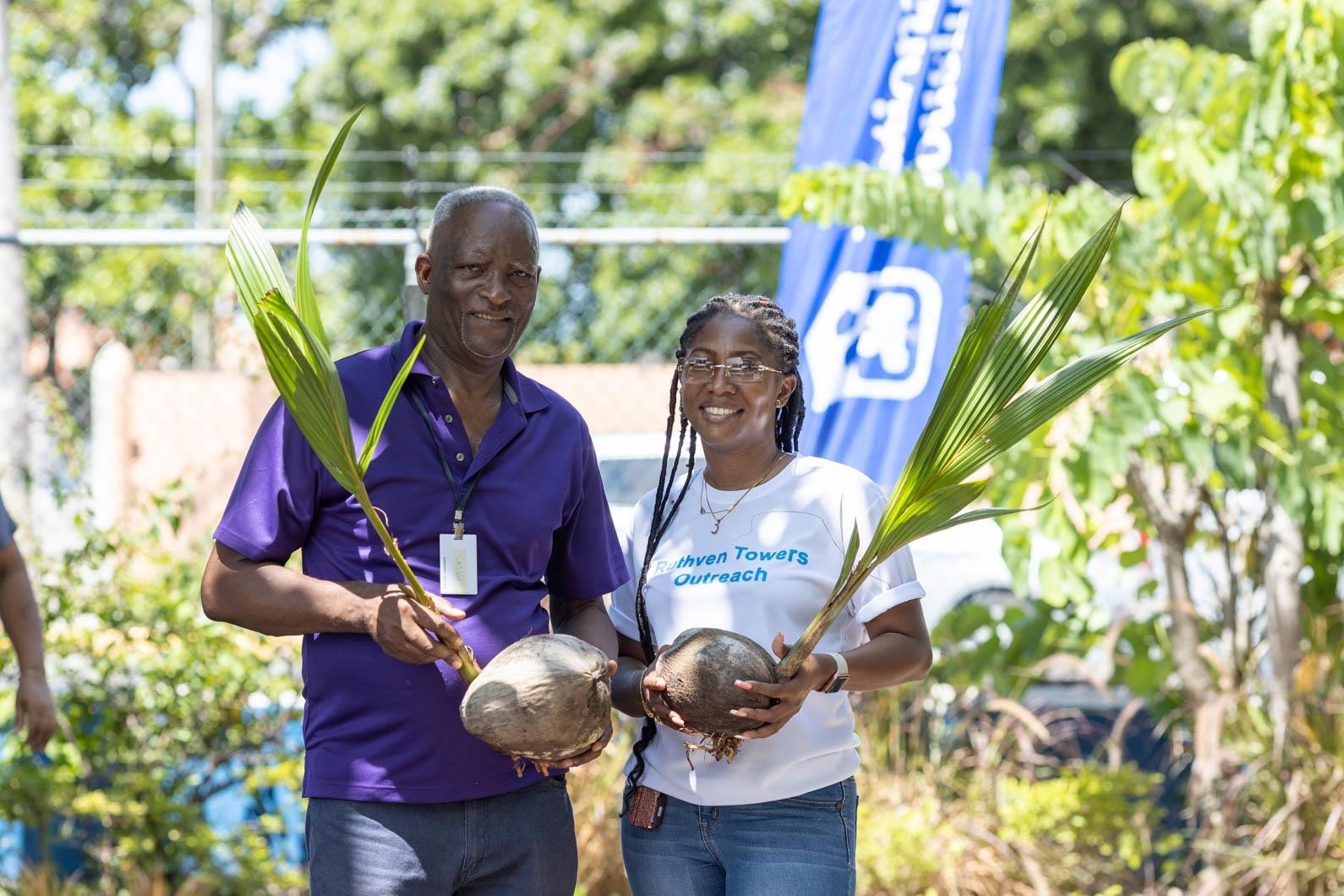 NHT Social Development Officer, Cherton DaCosta (left) and Cavelle McInnis from the Ruthven Towers Outreach Programme joined forces to plant coconut trees on property.
Curb Appeal: This curb gets a well-needed facelift.