The National Housing Trust is introducing a tool to allow customers to submit documents required for its various services via its NHT Online portal on its website at https://online.nht.gov.jm.
On June 1, 2022, customers will be invited to go paperless with some of our major transactions via the NHT Online portal. Currently, customers are required to email their documents.
Processing more documents digitally will be a convenient and more effective way of managing customer data. It also simplifies transactions such as the loan application process, making it easier than ever to share information and collaborate with you, our customers in real time.
Contents
Register an NHT Online Profile
Customers wishing to use the NHT Online document upload feature are required to register a profile on https://online.nht.gov.jm.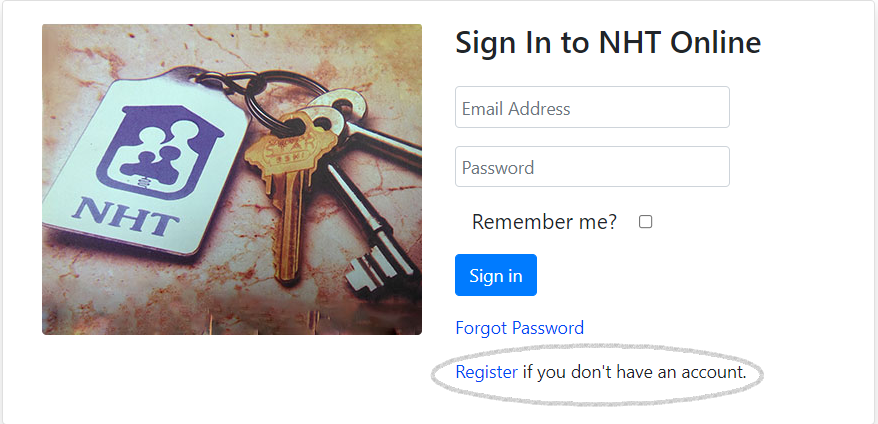 Figure 2: NHT Online sign on screen
Click the Register link

Complete the form, accept the terms and conditions and submit

Check your email for a message from the NHT

Click the link in the email to verify that you own that email address

Once verification is successful, your registration is complete.
---
Uploading Documents as a Registered User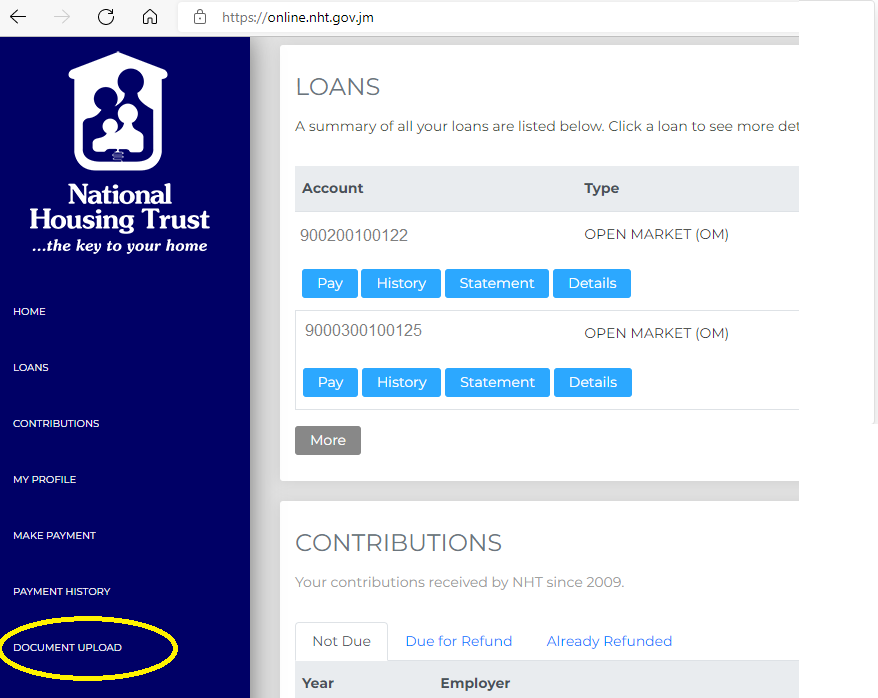 Figure 3: NHT Online customer dashboard
Have your completed forms and documents ready and visit https://online.nht.gov.jm

Sign in using your NHT Online username and password

Click Document Upload to submit your new document

The Document upload history page will load, displaying a list of previously uploaded documents with the status or feedback from the NHT after your documents have been reviewed. See Figure 4.
---
Submit Document(s)
Click the Submit documents icon

Enter your personal details or review your pre-populated personal information. See Figure 5.

Click Next to continue

Select from the list provided, the service for which you are uploading documents See Figure 6.

Read the instructions, then use the upload tool to submit each document required. See Figure 7.

Click Next to continue.
---
Review Personal Information
Review your personal information and documents. Choose Previous to return to the previous page to modify your inputs where necessary

Click Finish to submit your documents

The system will confirm that your documents are accepted.
---
Appendix

Figure 4: Document Upload History page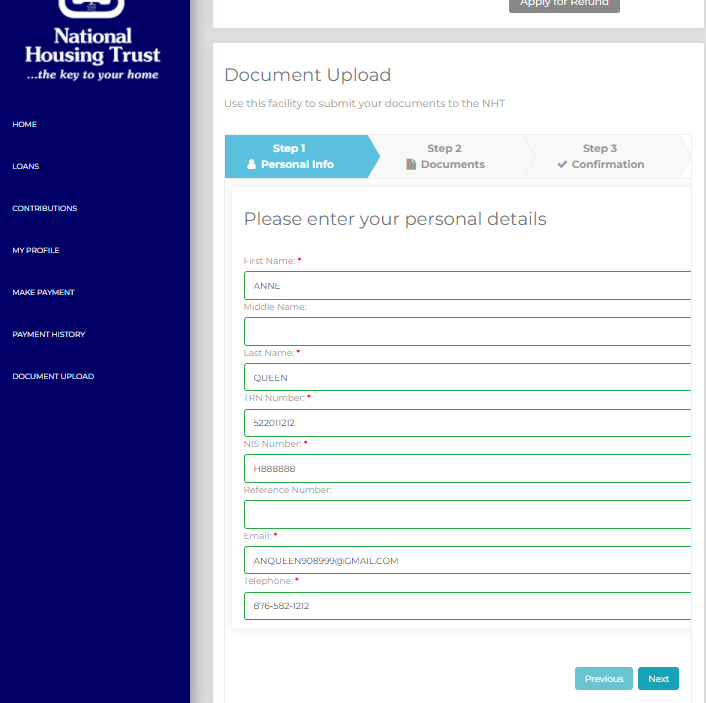 Figure 5: Entering your personal details for document upload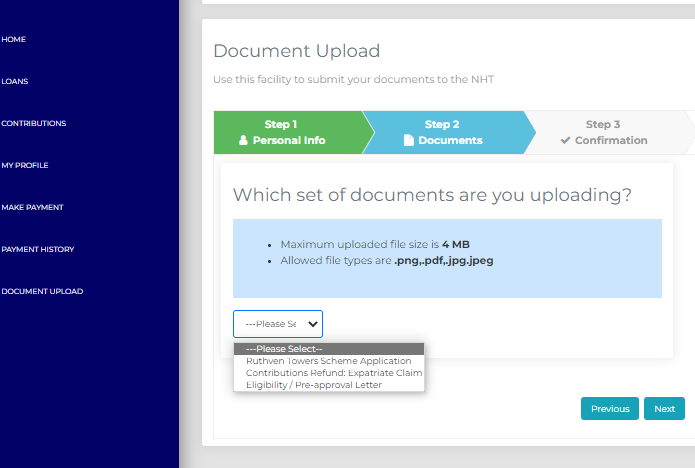 Figure 6: Select the service for which you are uploading documents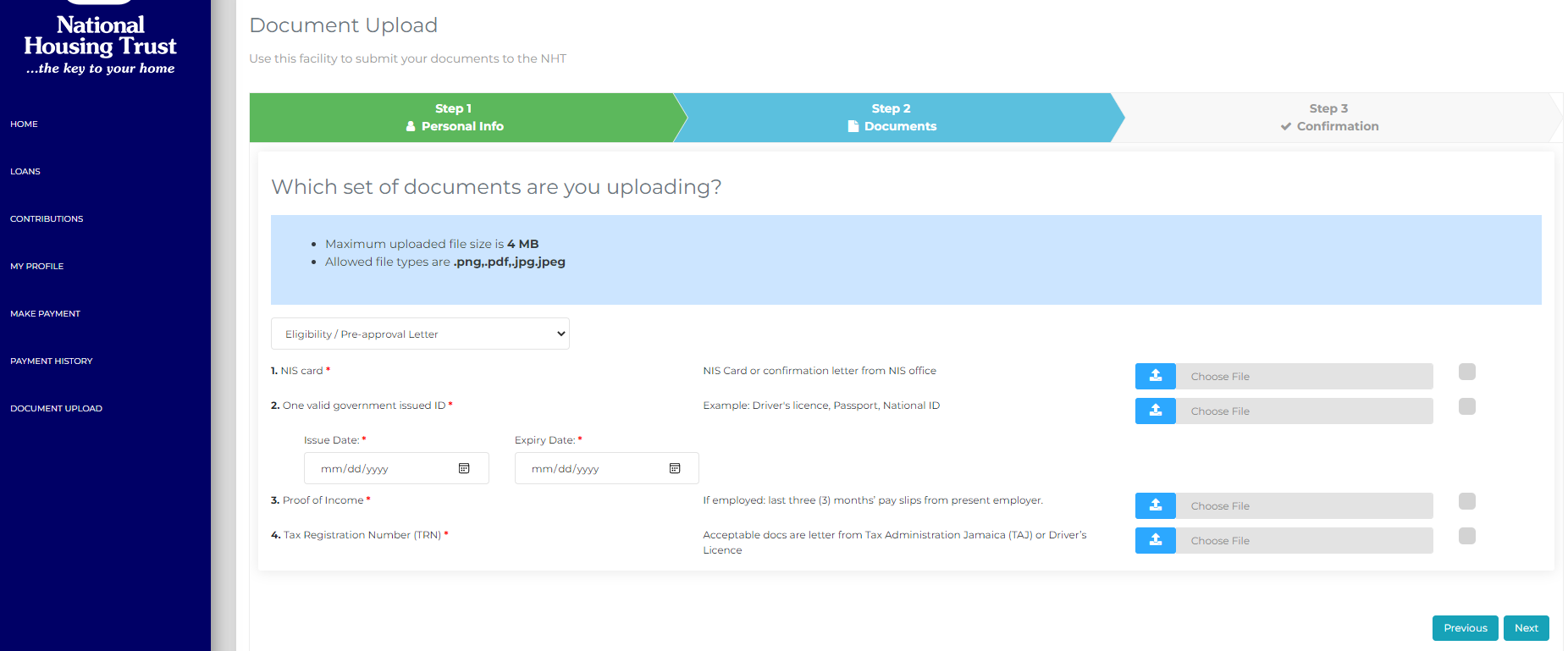 Figure 7: Submit the list of documents specified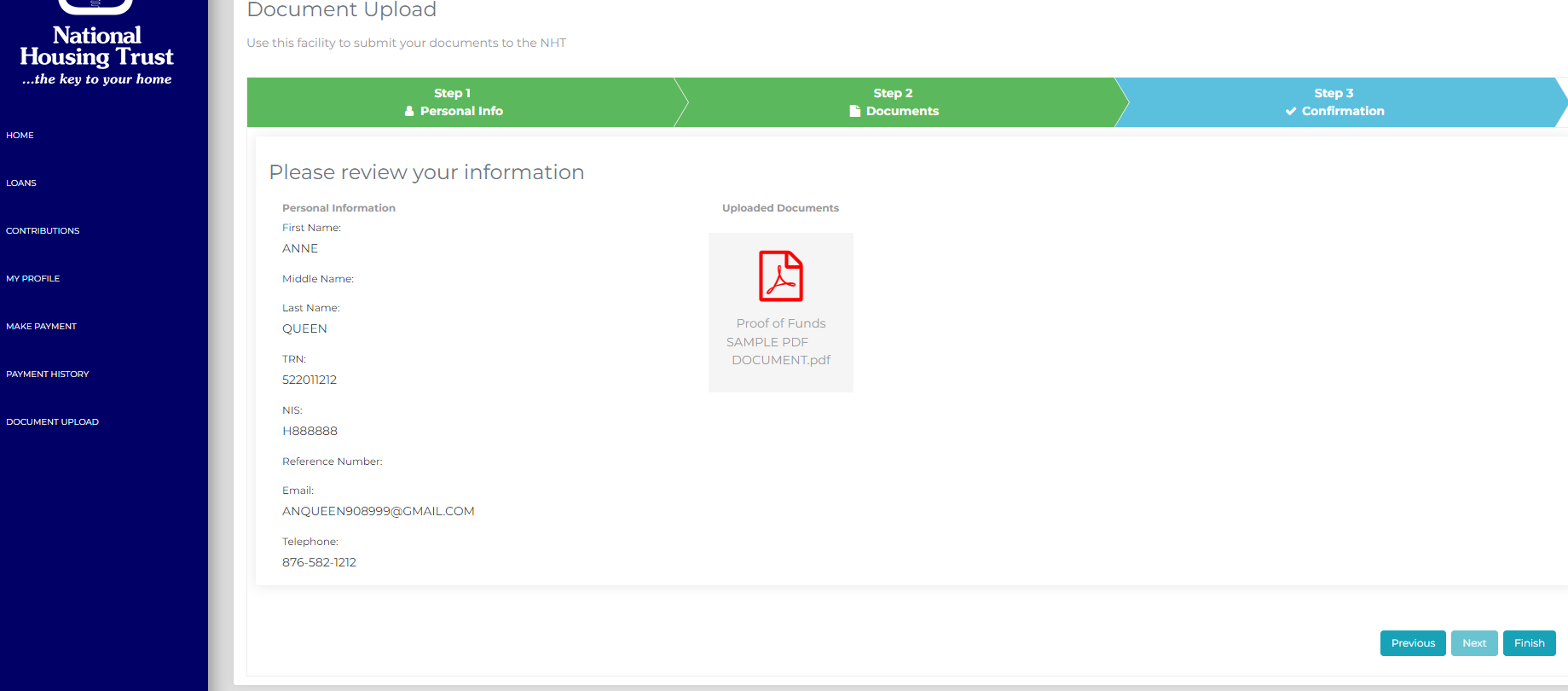 Figure 8: Review your inputs